English Piano Trio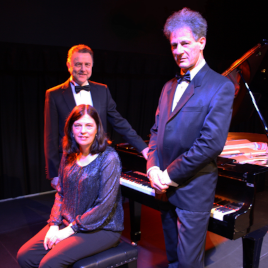 Date: 12 Oct 2016 Place: Howgills, Letchworth Time: 7.45pm
Formed in 1988, the English Piano Trio performs regularly on London and European concert platforms. They are well-known exponents of the classical repertoire, and have presented complete Haydn, Mozart and Beethoven programmes at London's South Bank. The Trio played for us in 2015.
Featuring:
Jane Faulkner – violin
Pal Banda – cello
Timothy Ravenscroft – piano
Set List
Beethoven Trio in E flat op.1 no.1 and Tchaikovsky Trio.